We are passionate about providing the highest standard of customer service in our industry and feel that it is our duty to ensure that you receive the utmost quality of your calibration services.
We've served the San Diego area for over 20 years and continue to sustain our level of accuracy while getting the majority of your equipment back in service the same day. Our flexible service schedules allow you to keep your tools running properly without worrying about planning extended downtime.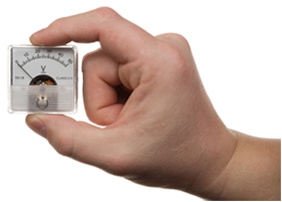 Capabilities
We service a variety of instruments, so even if you don't see your particular piece of equipment listed below,
please contact us for an estimate.

Dimensional
123 Blocks
Angle Blocks
Angle Plates
Bench Centers
Bore Gages
Bore Micrometers
Chamfer Gages
Coordinate Measuring Machines
Crimpers
Cylinder Squares
Depth Gages
Digital Readout
Durometers
Feeler, Radius Pitch Gages
Force Gages
Gage (Plain, Plug)
Gage Blocks, Pins, Ring
Hardness Testers
Height Gages, Height Masters
Indicating Micrometers
Laser Micrometers
Length Standards
Levels, Precision
Linear, Square, Straight
Master Spheres
Master Squares
Micrometer
Micrometer Standards
Micrometers Heads
Microscopes
Optical Comparators, Systems
Parallels
Pin Gages
Protractors
Push/Pull, Radius Gages
Reference Bars
Sine Bars / Plates
Snap Gages
Spring Testers
Squares
Straight Edge
Supermicrometers
Surface Testers
Tape Measures
Thickness, Thread Gages
Tool Presetters, Toolmakers Scope
V-Blocks
Vision Systems

Electronic
Frequency Counters
Capacitance Meters
Function Generators
Ohm Meters
Digital Multimeters
Curve Tracers
Megohmeters
Safety Analyzers
Hipot Testers
Power Supplies
Oscilloscopes
Current
Oscillators
Volt Meters

Physical
Temperature Controllers
Torque
Mass
Chart Recorders
Pressure Gages
Temperature Indicators
Thermometers
Vacuum Gages
Thermocouples